Ideas

When I use the "Search" function to filter the displayed packages for certain words, any result must contain my search words in one of the columns Name, Version, Repository, or Company to be listed.  This is insufficient -- I need results returned from package descriptions as well.  For example, type the word "icon" into the search field, and you currently get two results ("IconExpress" and "NI Icon Library Update Tool"); but I want the results to also list "UI Tools" since the word "icon" exists in that package's description text.
I recently gave a presentation on VIPM Professional to a room full of colleagues,
trying to convince them that we should all own a copy.
  The question was asked "Would this tool provide me with a flexible way to search our reuse libraries for some functionality that I am looking for"?  Alas, I had to answer "No".  This would be
IMMENSELY helpful!

The package name "UI Tools" is not in the list above ...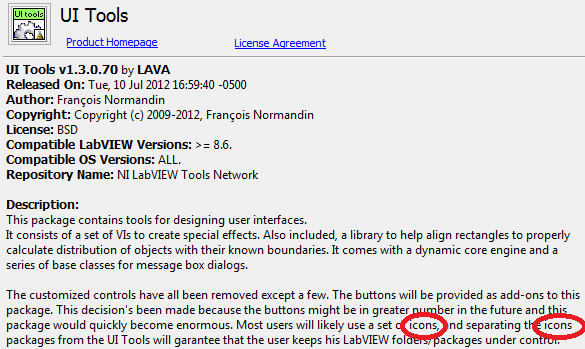 ... but it should be because the word "icon" exists in this package's description text.